The temperature here has recently been hovering around the mid 40s, and a lot more in the sun.   Once the air's gone higher than about human body temperature, everything starts to feel rather strange.   Even with air conditioning on, walls and windows are warm, and metal door-handles get burning hot in the sun.  Open the door and the rush of warm air is like opening an oven.  The water from the "cold" tap is too hot to use for most of the day.  On the other hand, the high ambient temperatures can also provide an element of luxury.  Want to be pampered with heated towels or toilet seats?  Come to Oman!
Given all this, it was quite exciting this afternoon to see this looming before us: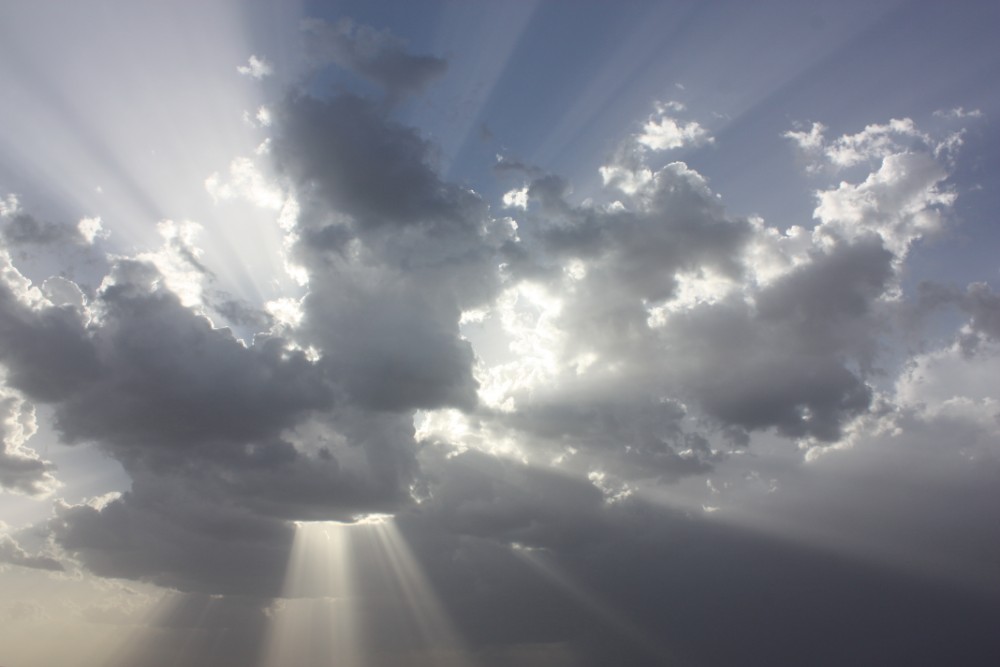 The clouds grew ever thicker, and soon turned into a very energetic thunderstorm:
This time the rain stayed a few miles away, so it didn't do much to cool things down though.  Rumours of cyclones next week though!