Learning vocabulary on the riverbank this morning, I was rudely interrupted by: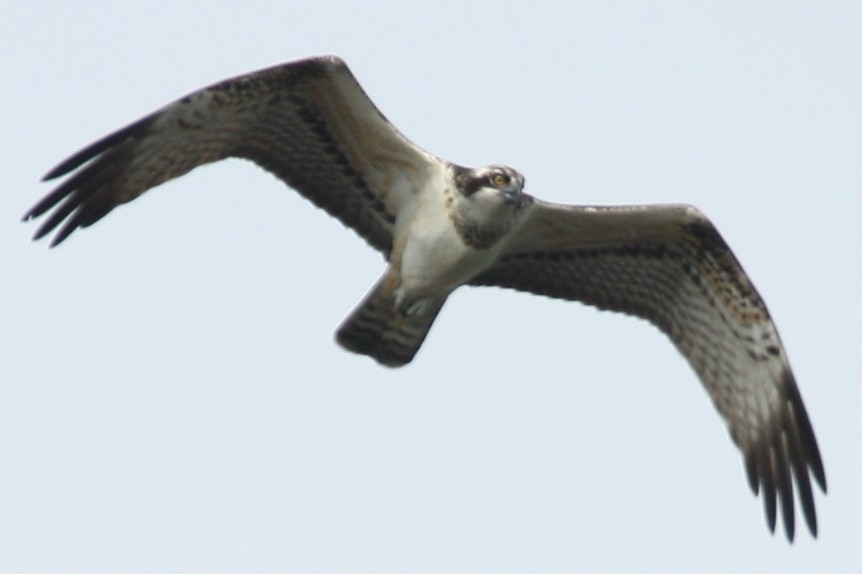 The osprey is Kršiak rybár in Slovak: rybár being a fisher. This one was following the Morava river as part of his journey from some Nordic country down to sunny Africa.
At the weekend we went back to the pond by the Danube where I saw my last kingfisher, and found presumably the same chap, together with a friend (or possibly rival). Here's one looking suitably regal: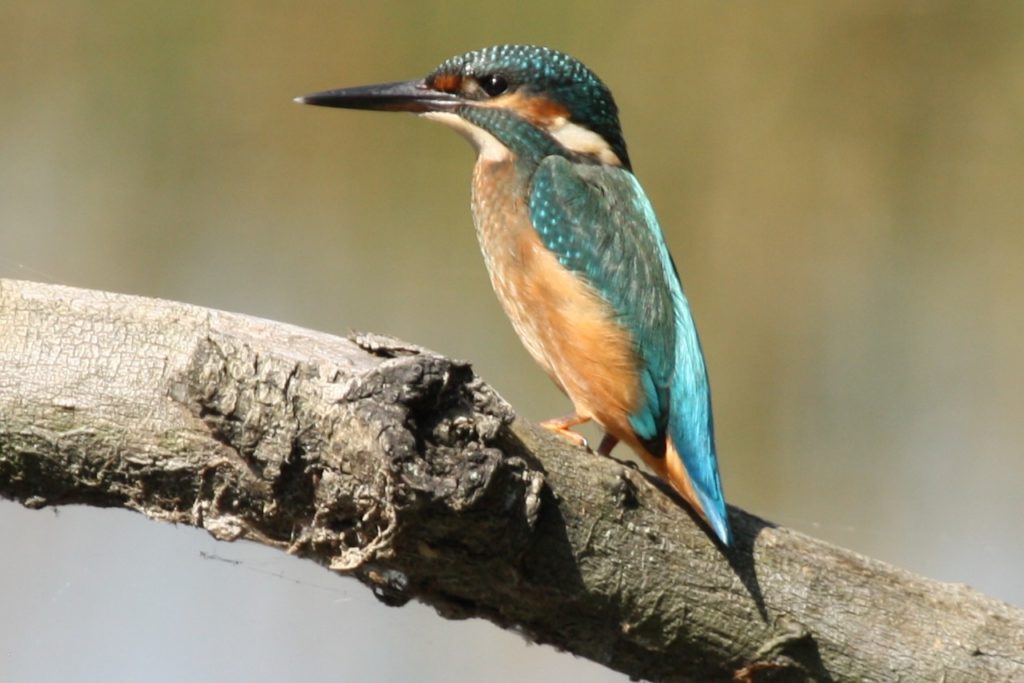 Rybárik: little fisher.
Honorary mention also goes to the buzzard who watched over the pond with a glint in his eye: